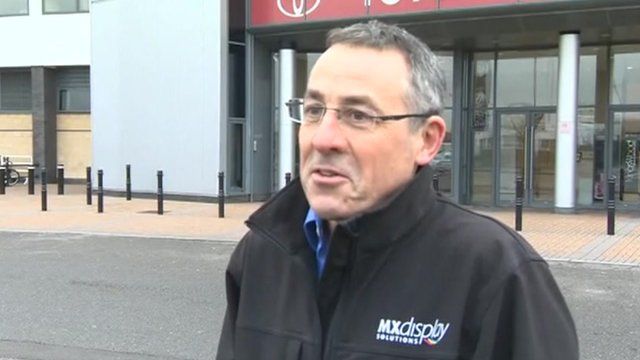 Video
Businesses worried about latest GDP figures
UK economic activity shrank by 0.2% in the last three months of last year, according to official figures.
It marks a sharp drop in economic activity from the third quarter of 2011, when gross domestic product (GDP) expanded by 0.6%.
The figures, from the Office for National Statistics (ONS), are a preliminary estimate, which could be revised either up or down by 0.2%.
The ONS figures also show that the economy grew by 0.9% during 2011.
The BBC's Business Correspondent Brian Milligan reports from the Pride Park business centre in Derby where local businessmen are worried about consumer confidence.
Go to next video: UK economy shrinks by 0.2%