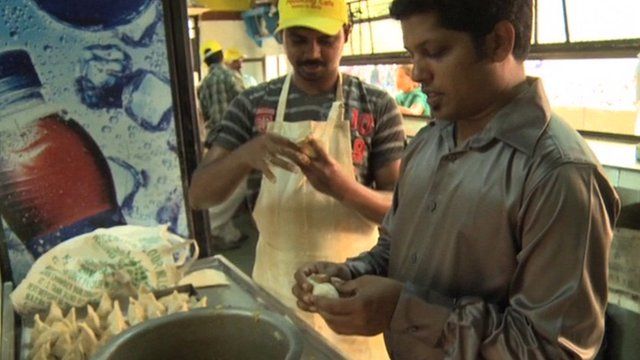 Video
My Business: India 'food king' dreams of ending hunger
As part of a BBC series about entrepreneurs around the world, former slum dweller Sarath Babu, 31, describes setting up his own chain of food outlets in Chennai, India.
His inspiration is his mother, who sold idlis - steamed rice cakes - to feed her five children and start Sarath on the path to the elite education that equipped him to set up in business.
Foodking began four years ago as a snack delivery service funded with just US$38 for its first month. It now has seven outlets, 250 employees and a $1.3m annual turnover.
Sarath dreams of an India free of hunger and aims to create 100,000 jobs primarily targeted at the neediest sections of society.
Video by the BBC Hindi Service's Parul Agrawal.
Go to next video: Basket-weaving boost for Moroccan women