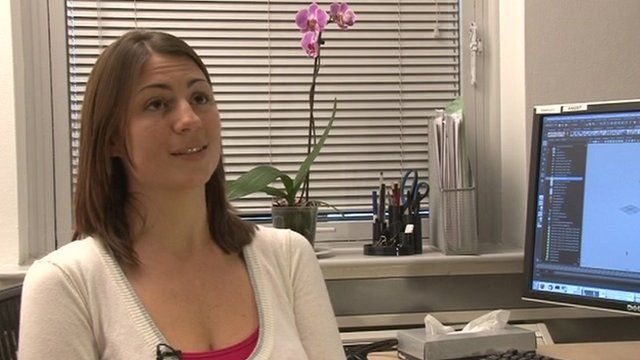 Video
How do you get a job in..?
Double Negative staff have worked on special effects on the Harry Potter and Batman films and are part of the UK's fast-growing visual effects industry.
To work in visual effects or designing computer games Next Gen Skills , a campaign backed by some big employers, says you need to have a combination of creative and technological skills. They suggest maths, physics, art and computer science qualifications.
Nicola Hoyle, who is a Visual Effects Supervisor at Double Negative, says you need to be creative and "enjoy messing around on a computer" if you are considering a career in this industry.
Skillset, which provides information on careers in the creative industries, has lists of apprenticeships and industry-approved courses, although some companies have expressed concern complaining about a lack of accredited training.
You can find some general advice from BBC News on looking for a job here and the government's Next Step site has advice on planning a career.
Go to next video: How to get a job in retail