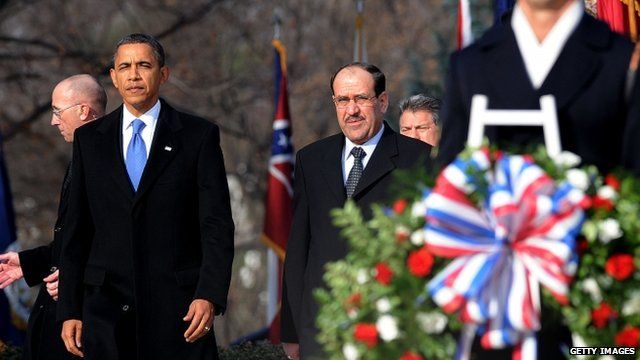 Video
Obama and Maliki lay wreaths at Arlington national cemetery
President Obama and the visiting Iraqi Prime Minister, Nuri Maliki, have laid wreaths at Arlington national cemetery, on the outskirts of Washington, where many of the almost 4,500 Americans killed in Iraq are buried.
Speaking at the start of a week which will mark the final withdrawal of American troops from Iraq, Mr Obama said America was leaving with its head held high and would never abandon its allies and interests there.
Mr Maliki said Iraq was now responsible for its own security but still needed US help to train and equip its forces.
Adam Brookes reports.
Go to next video: Obama pays tribute to Iraq's PM