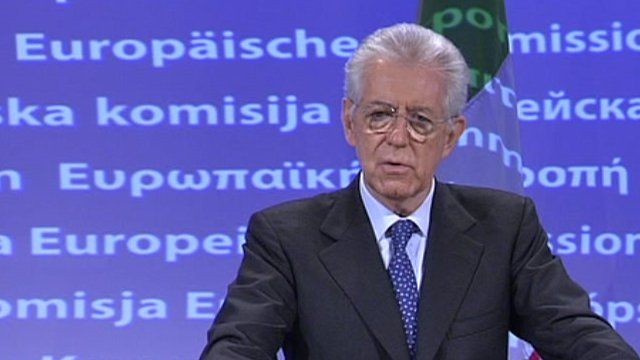 Video
Eurozone crisis: Italy PM Monti vows action on economy
Prime Minister Mario Monti has vowed that Italy will "get to the heart" of the structural reforms needed to tackle its debt problems.
He also said that it was important for the Italian public to realise that implementing change was not "an exercise in red tape", but a necessary step as the country tries to balance its books.
His comments came after a meeting with European Commission president Jose Manuel Barroso in Brussels.
But it appears they did little to buoy European stock markets, which fell again on Tuesday amid continuing concerns over the stability of the eurozone.
Go to next video: Why is Italy in trouble?