Media player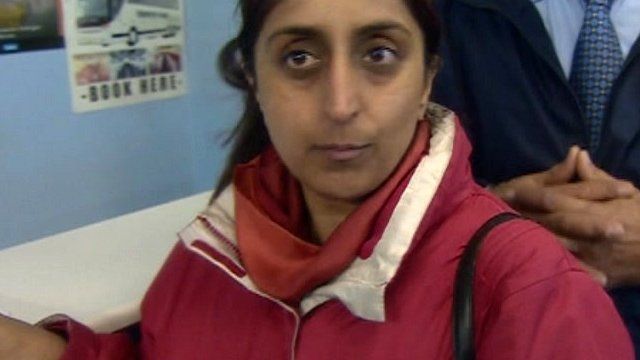 Media playback is unsupported on your device
Video
Comtel Air passengers 'told to raise £23,000 for fuel'
An airline is set to investigate reports that it asked passengers to pay £23,000 towards the cost of fuel to complete their journey to the UK.
Passengers said they were asked for the money when a flight with Austrian airline Comtel Air from Amritsar in India stopped in Vienna to refuel.
Some airline customers who booked through Takhar Travel in the West Midlands said they were concerned by this development, as they did not know if their flights would go ahead.
Speaking at the travel agency, one passenger from the flight which touched down in Vienna described how the request for money was made.