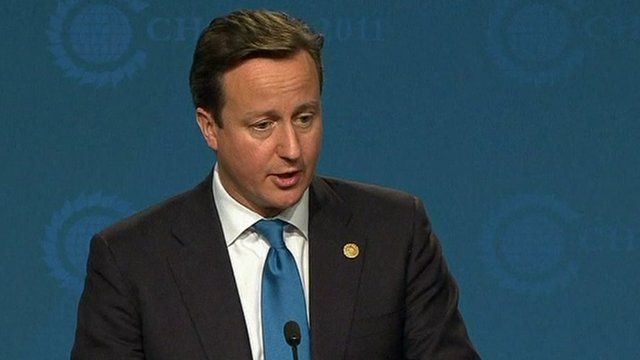 Video
Executive pay 'a concern', says PM
Company bosses in the UK's top listed firms have seen a big rise in their overall earnings - which includes everything from basic pay to bonuses related to performance.
The pay monitoring group, Income Data Services, says directors in FTSE 100 companies enjoyed a 49% increase in their total remuneration in the past year, while chief executives' pay was up by 46%.
Figures from the same group show the pay of the typical private sector employee rising by just 2.6% - well behind the cost of living - while millions of public sector workers have had their pay frozen.
The Prime Minister, David Cameron, said it was imperative that pay awards in the private sector be subjected to stringent guidelines.