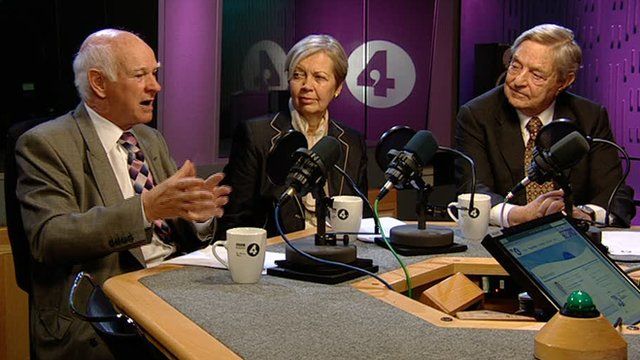 Video
Stephanomics: Whose fault is the economic crisis?
In the second part of her series Stephanomics, BBC economics editor Stephanie Flanders discusses the current financial crisis with leading economic thinkers.
Who is to blame for the crisis? Is it the fault of the bankers - as plenty of people believe - or the economists? Or both? And what can we learn from this, or is the problem that we have failed to learn lessons from past crises?
Stephanie Flanders is joined by the billionaire investor George Soros, Sir Howard Davies, former chairman of the Financial Services Authority and former deputy governor of the Bank of England, and Dr DeAnne Julius, chairman of Chatham House and a former member of the Bank of England's monetary policy committee.
Stephanomics was broadcast on BBC Radio 4, the BBC World Service, the BBC News Channel and BBC World News. You can also download the radio programme via the Bottom Line podcast.
Read more on Stephanie's blog.
Go to next video: Stephanomics: The future of the euro