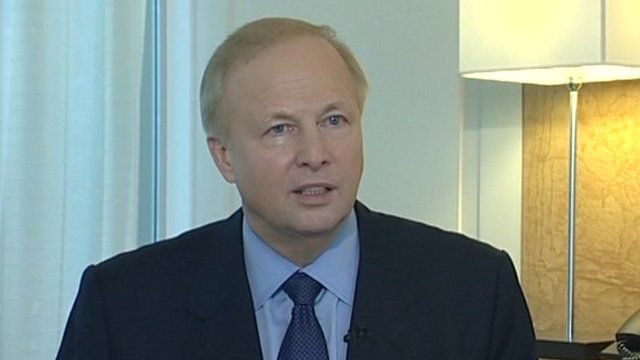 Video
BP chief executive Bob Dudley on company's 'turning point'
Oil giant BP has announced a big rise in third-quarter profits and says it has reached a "turning point" for its oil and gas operations and production.
BP reported third-quarter profits of $5.14bn (£3.2bn), a near tripling of the $1.85bn replacement cost profit it made in the same period a year ago.
BP's profits and reputation were hit by last year's Gulf of Mexico oil spill.
The firm decided to sell non-core assets in order to pay for the clean-up operation and to compensate victims.
In an interview with the BBC's John Moylan, chief executive Bob Dudley said the company had learned lessons and was now positioned to "perform well with a smaller footprint".
He also talked about the firm's future and its £4.5bn investment in the Clair old field in the North Sea.
Go to next video: Light shed on BP Gulf spill causes