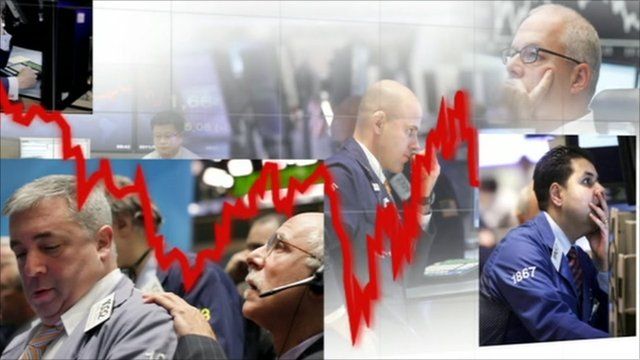 Video
Eurozone debt crisis sparks fears for Dexia bank
The Eurozone debt crisis is turning into a banking crisis as a large European bank, Dexia, is in talks with France and Belgium about a rescue, amid fears it will run out of cash.
Markets around Europe have fallen sharply with the FTSE 100 in London closing below 5,000, its lowest point for 15 months.
The Chancellor, George Osborne, says the banking problems in the Eurozone, are "damaging the British economy".
Robert Peston reports.
Go to next video: Dexia shares in new Greece slump