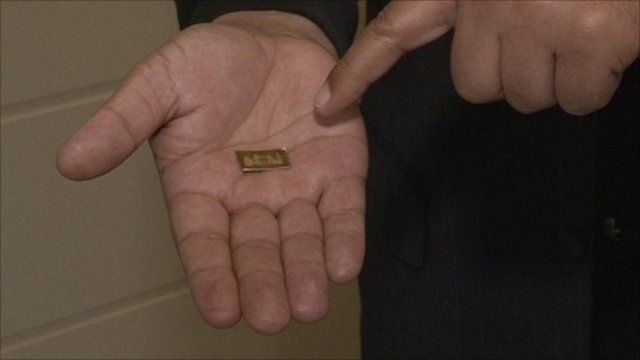 Video
First gold dispensing ATM opens in the United Kingdom
A gold bar vending machine has opened in the Westfield shopping centre in west London.
The machine, which follows others around the world including in Dubai and Germany, dispenses gold bars. Prices are updated every ten minutes as the gold market changes.
The company behind the venture, Gold to Go, put a mark-up on the price of gold but CEO Thomas Geissler insists it is a good investment for members of the public.
Gold prices are currently close to record highs of more than $1,500 (£940) an ounce.
Members of the public had mixed views on whether the gold bars would make a good gift or investment.
Go to next video: Golden ATM idea from Germany