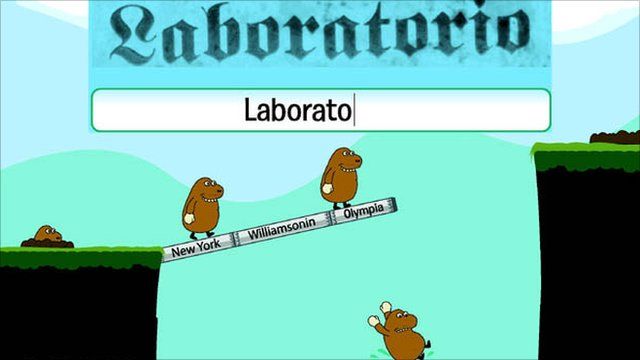 Video
How a computer game helps Finland's National Library
One more step, and a tiny creature will cross the bridge and get to safety.
Just one more step - but letters do not match, the fragile structure blows up and the brown mole falls into a digital abyss.
Digitalkoot may sound like a typical online game - but there is more to it than just building bridges and saving moles.
Every time players complete a level, they help with a real-life task - digitising huge archives of Finland's National Library.
The video footage has been given to the BBC by the game's developer, a Finnish start-up Microtask.
Go to next video: IBM: From typewriters to the cloud