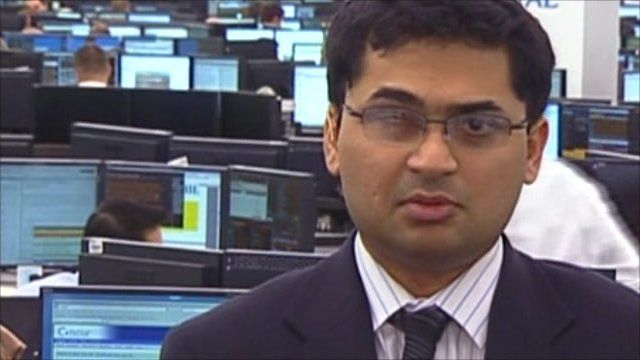 Video
US 'must make cuts and raise revenue'
The US has been warned that the credit rating on its government debt could be cut.
Credit-rating agency Standard & Poor's is concerned that Democrats and Republicans will not be able to agree a plan to reduce the growing US deficit.
It has downgraded its outlook from stable to negative, increasing the likelihood that the rating could be cut within the next two years.
Ajay Rajadhyaksha, head of fixed income at Barclays Capital in New York, said the US could not "spend its way out" of the deficit problem but must "manage spending and raise revenues at the same time".
Go to next video: Philips in TV joint venture with TPV