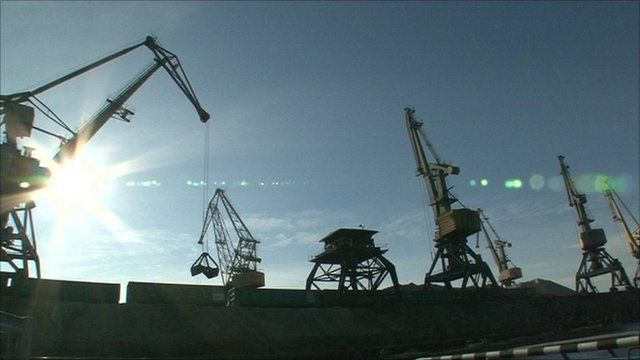 Video
Reviving Russia's river ports
One of the big problems holding back Russia's growth is its infrastructure.
Domestic and foreign investors complain about a decaying road network and overcrowded railroads.
Using Russia's many rivers seems an obvious alternative to get goods from A to B.
But the ports infrastructure has been in decline for years due to a lack of investment.
Now Perm's port on the river Kama has embarked on a modernization project that it hopes will help it turn itself into a major hub for shipments from the Urals region and Siberia to Europe - and even further afield.
Kristina Block reports.
For more on the programme visit Russia Business Report.