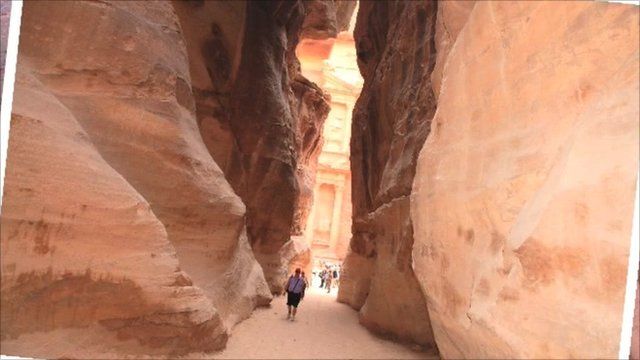 Video
Making money from the ruins at Petra
They date back to the 6th century BC and have survived the region's turbulent past, but the ancient ruins at Petra in Jordan are facing a very modern-day problem - too many tourists.
While that might not seem like a bad problem to have, visitors to Petra don't stay as long or spend as much as the authorities there would like and they say that is hurting the local economy.
Few local people see any benefit from the tourist trade because visitors stay in big chain hotels and travel with big tour companies. So they have unveiled a 20 year master plan designed to improve facilities, encourage tourists to stay longer and, crucially, use revenues from visitors to boost education, health care and business in the surrounding towns.
Ben Thompson travelled to Petra to find out whether the plans can pay off.