Media player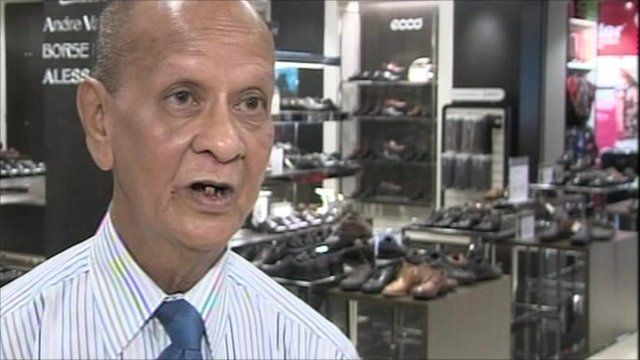 Media playback is unsupported on your device
Video
Singapore shoe salesman still enjoying work at 71
With the world's economy still in turmoil, BBC News is taking a look at how people are going to afford living in old age and pension provisions around the world.
Singapore like other nations is finding it costly to keep paying out pensions to retired employees and is considering doing away with the retirement age altogether.
Mauricio Soliano is a 71-year old salesman who has worked at a Singapore department store for more than four decades.
He was recently featured in a poster campaign by Singapore's Ministry of Manpower encouraging seniors to continue working.