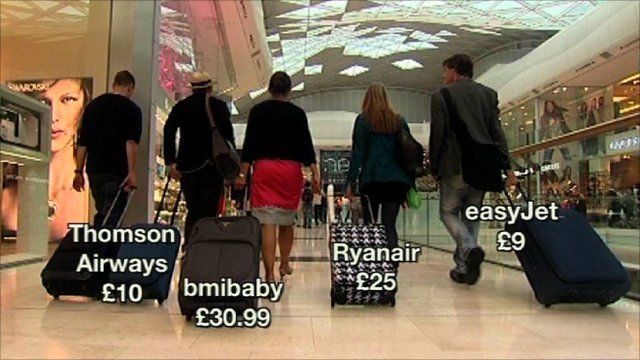 Video
Watchdog investigates how big the BMI Baby hand luggage gauge is
An investigation by the BBC's Watchdog programme has shown that the low cost airline BMI Baby is using different size luggage gauges to monitor hand luggage sizes.
Passengers are charged when their bags don't fit the gauges - but in some locations luggage does not fit because the gauges are too small. Saira Khan reports.
A statement from BMI Baby said:
"All gauges have been designed to ensure a standard bag of 55x40x20cm dimensions can be accommodated. The discrepancy you have potentially identified comes with respect to the curved corners of these gauges.
BMI Baby is now looking to replace all its gauges with a version that removes this anomaly, by increasing the size of the gauges to compensate for this problem."
Watchdog on BBC1 Thursday 8pm
Go to next video: Iceland economy hit by volcano