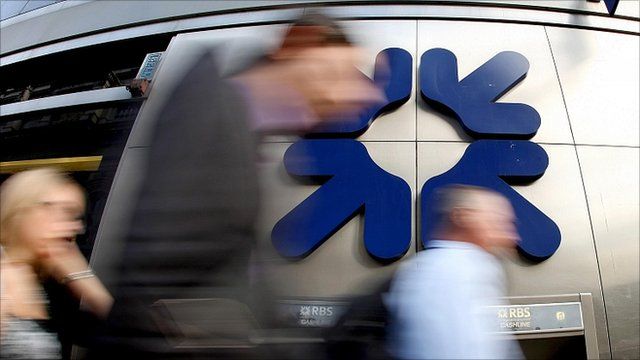 Video
Robert Peston: Bailed-out banks recover with economy
Royal Bank of Scotland has seen its pre-tax profits leap to £1.14bn in the first half of the year, from £15m a year earlier.
It reported an operating profit of £1.6bn compared with an operating loss of £3.4bn in 2009.
RBS, which is 84% owned by the taxpayer, has announced 23,000 job losses worldwide since October 2008, including 17,100 in the UK.
RBS's results follow upbeat performances from Barclays, HSBC and Lloyds.
The BBC's Susannah Reid and Charlie Stayt spoke to economics editor Robert Peston, who gave a round-up of the week's banking results.
Go to next video: Lloyds sees sharp swing to profit