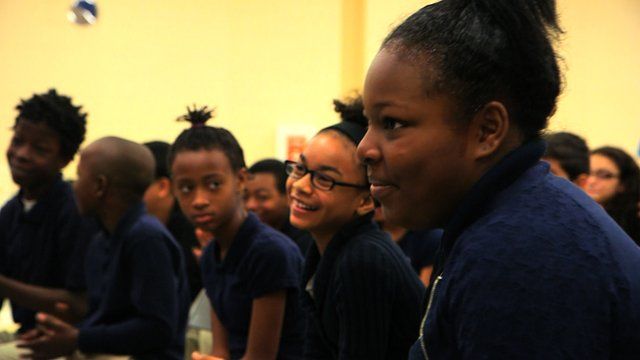 Video
A gateway to the world, closer to home
Arts and international relations often intersect in Washington, DC, and now young students are reaping the benefits.
The Embassy Adoption Program is a partnership between Washington Performing Arts and DC Public Schools. It connects 2,500 students each year with embassies and other global organisations, allowing young scholars to be immersed in cultures far from home.
Even the famous Kronos Quartet is lending its talents and international perspective to the cause.
The BBC recently caught up with some of the participants to learn more.
Filmed &edited by Bill McKenna; Second camera by Olivia Lace-Evans
Archive footage provided by Washington Performing Arts
Go to next video: Washington gets a mural makeover