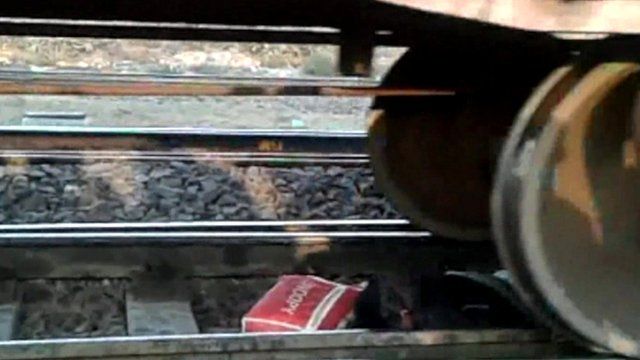 Video
Indian woman survives after being run over by a train
A woman in India's West Bengal state has escaped with minor scratches after a goods train knocked her down and drove over as she fell on the rail track.
The 45-year-old woman was saved as she lay flat on the tracks even as more than 48 wagons of a goods train trundled over her in Purulia district on Sunday.
She fell on the tracks after the slow moving goods train hit her when she was trying to cross the track.
Reports say people standing near the Purulia station track kept on shouting that she should "close her eyes and lie still" as the train passed over her.
"I have got a new lease of life. I could not have survived if people who saw the incident had not prayed for me," the woman told a local newspaper.
An onlooker shot this video on his mobile phone.
Go to next video: Dashboard camera catches near miss