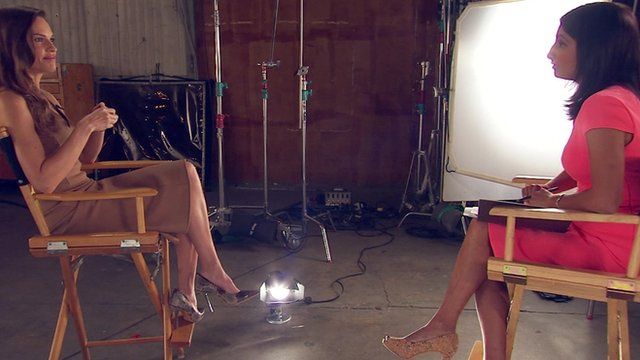 Video
BBC 100 Women 2015: 'No one can tell you who to love, it's our birthright'
Hilary Swank is a two-time Oscar-winning actor who has taken on some of Hollywood's grittiest roles.
She comes from humble beginnings - she grew up in a trailer park and lived in a car until she got her big break.
Now she's as much an advocate as she is an actor with her campaigns for trans-gender rights as well as working with military families.
As part of the 100 Women season, Rajini Vaidyanathan talks to her about her rise to the top and being a woman in Hollywood.
Our 100 Women season showcases two weeks of inspirational stories about the BBC 100 Women and others who defy stereotypes around the world.
Like us on Facebook and follow us on Instagram using the hashtag #100Women. Listen to the programmes here.
Go to next video: Africa's first female navy commander