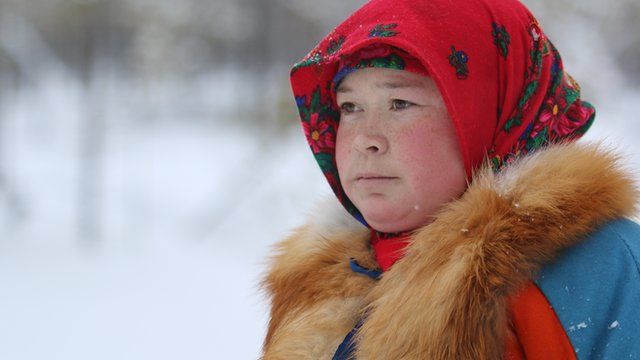 Video
100 Women 2015 Good Girls/Siberia: '"I don''t have time to use the internet"'
Lubov Russkina is 22 years old and lives in Surgut, Siberia. She is part of a nomad reindeer tribe that has been in the area since ancient times.
Lubov wishes she could have finished her studies before she got married to her husband, but she is very proud of her community's traditions and is keen to keep them alive.
She has tried living in urban areas, but says she cannot stand the noise.
Her story is part of a series of six short films for the BBC 100 Women season called 'Good Girl', in which young women around the world talk about the pressure to fit in with society's expectations.
Video produced by Olga Ivshina and Max Lomakin
Our 100 Women season showcases two weeks of inspirational stories about the BBC 100 Women and others who defy stereotypes around the world.
Like us on Facebook and follow us on Instagram using the hashtag #100Women. Listen to the programmes here.
Go to next video: "The first step into adulthood"