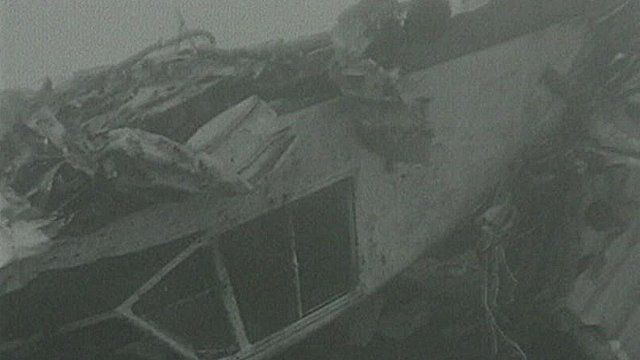 Video
Winter Hill disaster remembered in IoM and Lancashire
A memorial service to commemorate the victims of the Winter Hill air disaster 56 years ago has been held in the Isle of Man.
Just seven of the 42 on board survived when their plane crashed into Winter Hill in Lancashire in thick fog on 27 February 1958.
Howard Callow was four years old when his father was killed and he helped to organised the remembrance service.
He said: "This date will always have a resonance with those affected. I remember hearing on the radio that there was a plane crash, then it's all a blur."
In Lancashire, members of the Horwich and Douglas Rotary clubs laid wreaths on the top of Winter Hill.