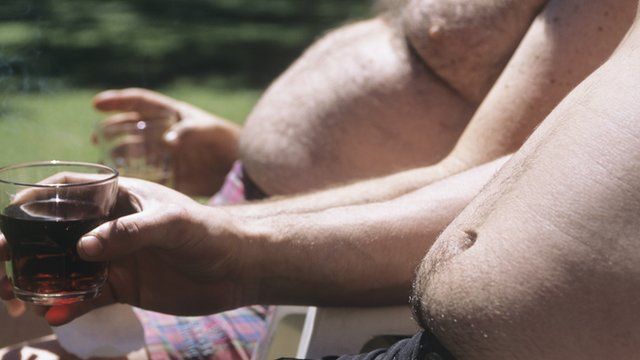 Video
Obese people in Wales 'denied treatment' surgeons say
Obese people in Wales are being denied access to life-saving treatments and prevention strategies, according to a leading society of obesity management surgeons.
The British Obesity and Metabolic Surgery Society raised the concerns in a submission to the National Assembly for Wales' Health and Social Care Committee.
They also highlighted examples where morbidly obese people were told they needed to put on weight in order to qualify for bariatric surgery.
Latest figures show 59% of adults in Wales are classed as overweight or obese.
BBC Radio Wales reporter Stephen Fairclough spoke to 44-year-old Les Price, from Brynithel in Blaenau Gwent, who weighs 37 stones and has been told three times he can not have surgery to help reduce his weight.
Go to next video: School clampdown on second helpings