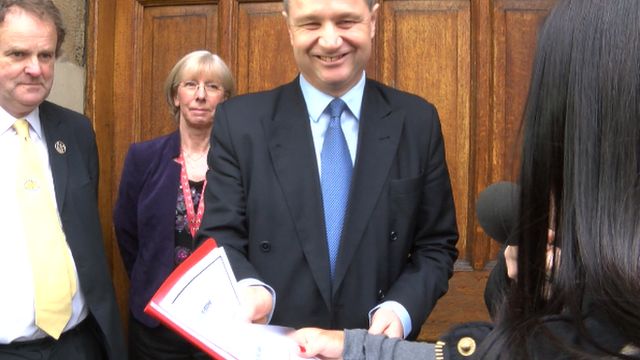 Video
Manx 'toilet tax': Thousands sign petition
A petition signed by thousands of Isle of Man residents calling for a so-called "toilet tax" to be scrapped has been handed over to the Manx government.
The Water and Sewerage Authority has announced plans to introduce a £50 charge for all households on mains sewerage from April. The charge follows a reduction in its revenue grant.
Roy Beale, one of 6,314 people who signed the petition said: "An old lady living in a small flat will have to pay the same as a millionaire - how can that be fair?"
Campaigner Amy Burns said: "They have low tax for the rich still, and yet the working class just keep getting hit. It's not right."