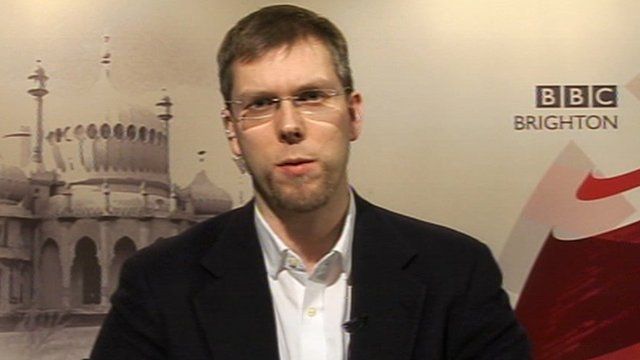 Video
Brighton and Hove council tax referendum on social care
A potential council tax rise of 4.75% to help fund Brighton and Hove's adult social care services is set to trigger a referendum in May, which could cost £230,000.
Council leader Jason Kitcat said it was "right to let the people decide" on the proposed rise, pointing out that council tax had risen by 1.9% while inflation had been 9.6% since the Green Party took over as a minority administration.
He said the extra money was needed to pay for services for elderly and disabled people.
More from the Daily and Sunday Politics: Watch full programmes from the last seven days via BBC iPlayer; 'like' us on Facebook page or 'follow' us on Twitter
Go to next video: Pickles' council tax offer a 'gimmick'