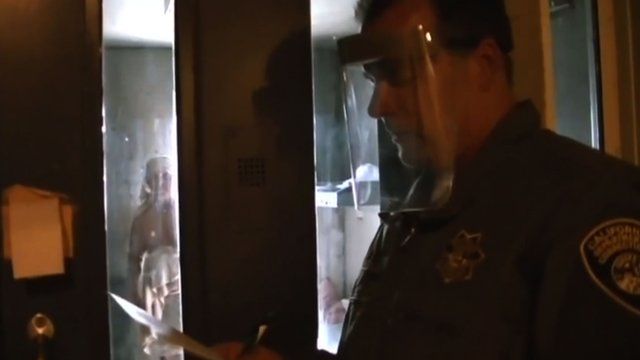 Video
California guards use pepper spray to 'extract' prisoners
California's handling of its mentally ill prisoners has been challenged in court.
"This is a dangerous place for prisoners with mental illness," said lawyer Michael Bien, who is representing the inmates.
He said some of the severely mentally ill prisoners may be simply incapable of complying with the guards' instructions - leading to the rough treatment.
In a recent case he presented a number of videos filmed by California Department of Corrections and Rehabilitation officers as evidence of maltreatment.
They show disturbing images of prisoners being sprayed with large quantities of pepper gas before being pulled out of their cells naked and being restrained.
Acting prisons chief Martin Hoshino said these videos were the exception, taken out of the context of hours of non-violent persuasion. But he acknowledged the procedures were under review.
Go to next video: A visit to California 'solitary'