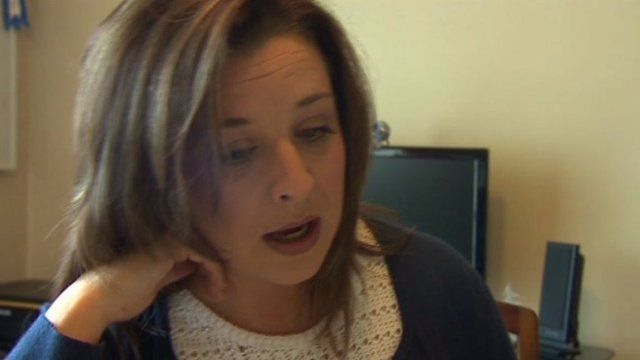 Video
Rate swaps: Bartels family lost Gwenllian Court Hotel
Welsh businesses are still failing six months after a scheme was set up to compensate them after they were mis-sold financial products, claims an MP.
Aberconwy Conservative MP Guto Bebb, who is leading a commons committee on the issue, said billions were being spent administering the scheme.
The Financial Conduct Authority (FCA) said cases were being speeded up.
Victims claim they were not made aware of the risks of interest rate swap agreements (Irsas) which are commonly known as swaps.
Jacqui Bartels used to run a hotel near Kidwelly, Carmarthenshire, with her husband Adrian.
When Barclays suggested she take out an interest rate swap agreement along with her loan she agreed, despite claiming she did not know what the process meant.
As interest rates dropped, the charges increased and were soon eating into their cash flow.
Like many businesses Mrs Bartels could not buy her way out of the swaps agreement - she would have to pay hundreds of thousands of pounds in exit fees.
The hotel went into liquidation.
The couple and their three teenage children had to move in with her mother in her two-bedroom bungalow nearby, and have been sleeping on airbeds in the lounge for the last three years.
Barclays said: "Barclays has worked closely with the Bartels providing a range of financial support try to help their company through challenging market conditions for hoteliers.
"It is in Barclays' interests as well as our customers to complete the review as soon as possible, so we are progressing with it as fast as we can. Where we have made mistakes, we will put them right."
Go to next video: 'Delay can be as bad as mis-sale'