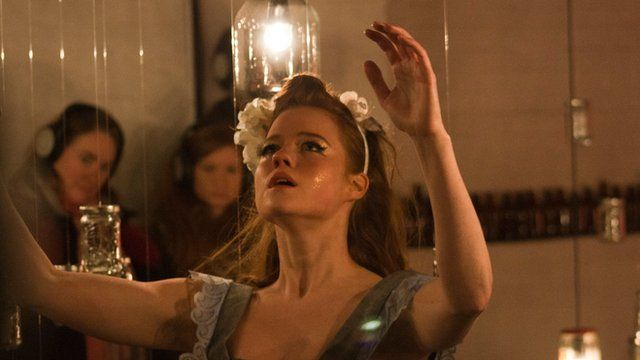 Video
What is Silent Opera?
A new English version of Monteverdi's Italian opera L'Orfeo is set to open in London - but audience members going along should expect a very different experience.
The organisers have taken the principle of silent discos - where a large group of people listen to music individually through headphones - and applied it to this opera.
As part of the Silent Opera experience, audience members are given headphones and asked to decide how they want to listen to the production. With headphones on, they will hear the piece with its full orchestration, pre-recorded. But with headphones off, they simply hear the live singing backed by performers on just six instruments.
Producer Tim Wilson and director Daisy Evans explain why they believe that Silent Opera is breaking the boundaries of classical opera.
Video Journalist: Sophie van Brugen
Go to next video: Singing a lullaby helped regain voice