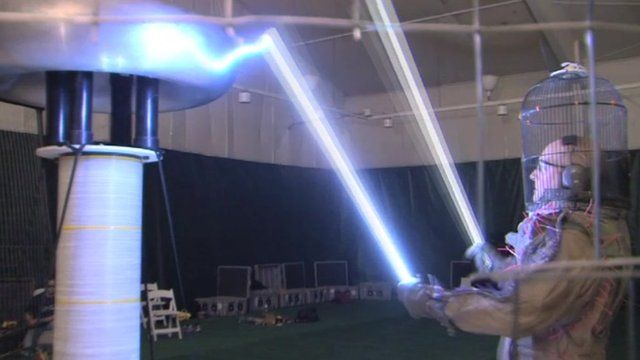 Video
Physicist's one million volt homemade coil on show at CES
A physicist dressed in a metal suit helped hard drive company ioSafe market their line of products by zapping them with a one million volt homemade Tesla coil, as part of the 2012 Consumer Electronics Show.
With the help of homemade metal armour, Austin Richards, who goes by the name Dr Megavolt, has toured the world during the past decade performing with the DIY circuit, which shoots electric currents that appear similar to small lightning bolts.
The BBC's Matt Danzico visited the ioSafe demonstration to speak to Dr Megavolt about his performance.
Go to next video: Latest tech for schools on display