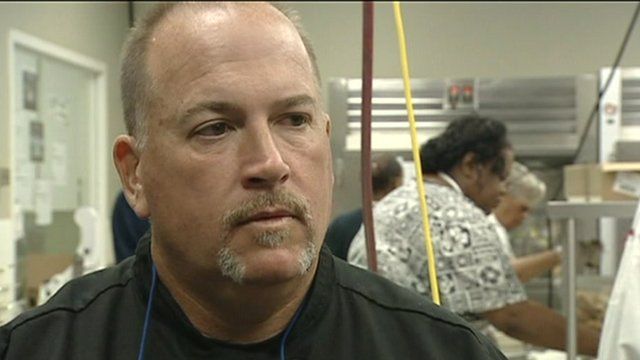 Video
Obama losing support from independent voters
The US presidential election will be held a year from today (November 6, 2012) and Barack Obama, elected amid so much hope in 2008, is in trouble.
Against the background of high unemployment and a barely noticeable recovery most opinion polls show a majority of Americans are unhappy with his performance and do not think he deserves a second term.
The BBC's North America Editor Mark Mardell visited the swing state of North Carolina to find out what voters think.
He spoke to Ron Ahlert, who runs the Community Culinary School of Charlotte, a company that helps the jobless break into the food business by training them as chefs.
Ron is a registered independent who voted for Obama in 2008, but doubts that he will do so again.