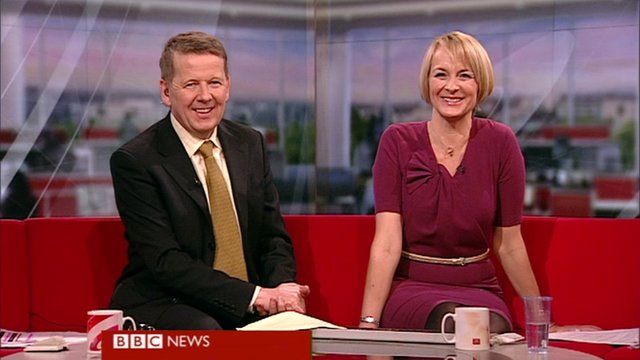 Video
Thursday's programme - Watch again
The new series of The Apprentice began last night. This year, Lord Sugar's search for his new business partner began in earnest with 16 potential business partners and 12 tough weeks. The first casualty of the year was on the sofa this morning after hearing the dreaded words, "you're fired".
Deadly 60 presenter Steve Backshall likes nothing better than eyeing up great hammerhead sharks, being charged by elephants or being mugged by pink river dolphins. So keen is he on the world's most dangerous animals that he's launching a third series of his programme. For this outing he's getting the lowdown on grizzly bears, great white sharks and lethal kestrels!
For over ten years Aled Jones has joined congregations in churches and cathedrals all over the country as the presenter of Songs Of Praise. Later this year he will be visiting 15 cathedrals singing his favourite songs with each of the local choirs as part of his 'Cathedral Tour'. He came into the studio to tell Bill and Louise all about it.
Go to next video: Tuesday's show