Community group opens cafe amid cost of living crisis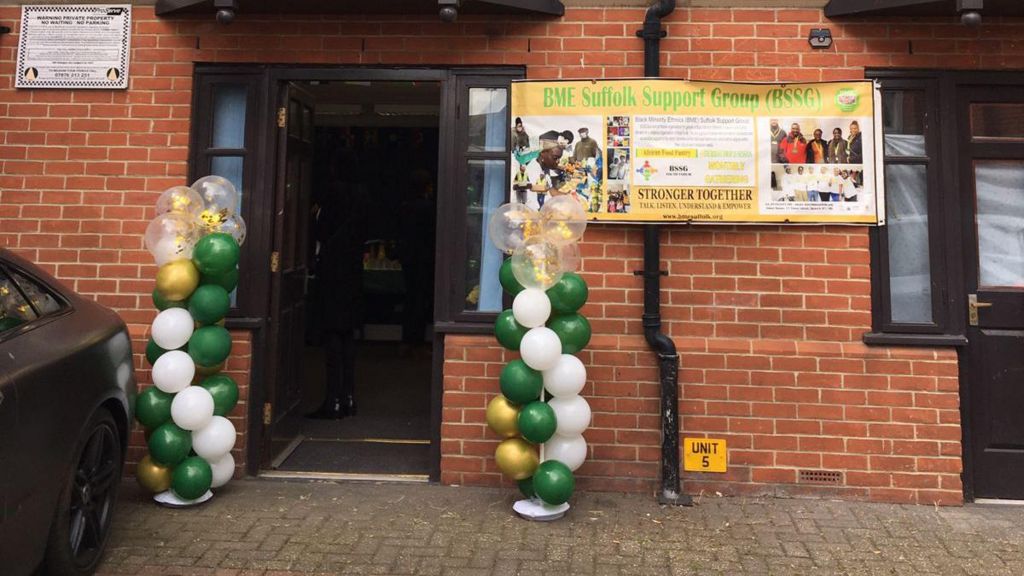 A new community hub is opening a cafe to help people struggling with rising costs and social isolation.
The BME Suffolk Support Group (BSSG) in Ipswich recently moved to larger premises thanks to National Lottery funding and will open the cafe from Tuesday.
They hope it will encourage marginalised groups or anyone struggling with loneliness to open up and ask for help.
Director Funmi Akinriboya said the aim was "to make everyday life easier".
Ms Akinriboya said the aim of the new hub was to continue to "offer specialised support and to provide extra support to make everyday life easier".
She said: "The idea behind the community café is to encourage the local community... to come in sit down, relax.
"We want to encourage people to address social isolation and loneliness and people with limited networks in Ipswich."
The hub opened last month but will officially open on Tuesday.
During the pandemic, the group also started an online library which they have expanded as part of the hub with a physical space.
There is also a youth centre and they have also expanded its food bank specialising in African foods.