Call for Inner Hebrides ferry ticketing shake-up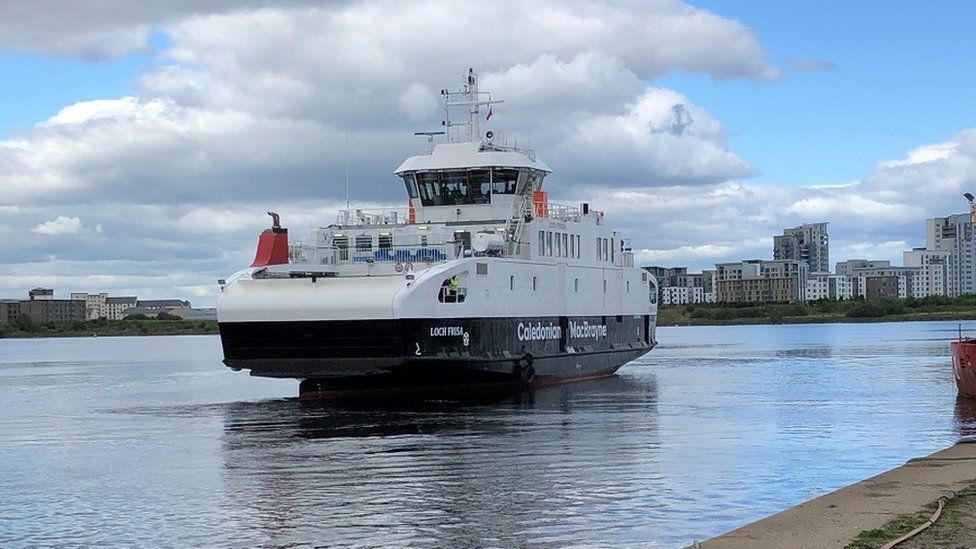 At a glance
There are calls for a change to the ticketing system for the Inner Hebrides' lifeline ferry routes

Some islanders say they cannot make short-notice journeys because space on ferries has been booked in advance by tourists

Community groups on Mull, Iona and Arran suggest there should be reserved space available to islanders

Transport Scotland says it is aware of capacity constraints on ferries
Some islanders in the Inner Hebrides want a shake-up of the ticketing system for their ferry services.
Community groups from Mull, Iona and Arran said selling tickets on a first-come-first-served basis was not working.
They said islanders were finding it difficult to get space on ferries for short-notice journeys, such as funerals and hospital appointments, because it had been booked up in advance by tourists.
The groups have suggested adopting a Danish system which allows for some space on boats to be reserved for island residents.
Transport Scotland sets the rules on ticketing for publicly-owned CalMac, which runs the islands' ferry services.
A spokesman said it was aware of capacity issues and added that it was working with CalMac on short-term solutions.
Mull and Iona ferry committee worked with Arran Ferry Action Group on a survey of islanders' views on ticketing, and an alternative system.
The alternative is modelled on one used for sailings to and from the Danish island of Samso.
Residents have a separate booking list from visitors to give them access to reserved space on the ferry.
The amount of space reserved for islanders is adjusted on a sailing-by-sailing basis, using ticket sales data to predict how many car spaces will need to be reserved for islanders on a particular sailing.
The Scottish island community groups said their poll suggested there was support for a similar system for the Inner Hebrides, including the isles of Coll and Tiree.
Joe Reade, chairman of Mull and Iona ferry committee, said selling tickets on a first-come-first-served basis effectively meant the further ahead someone could plan a journey, the more likely they were to be given a space.
He said: "This means that tourists, who plan their journeys weeks or months ahead, are prioritised before islanders who simply cannot plan every shopping trip or family visit so far ahead of time.
"Islanders find themselves trapped during the summer months, unable to get a vehicle ticket because they've all been sold to tourists."
Transport Scotland said it understood the impact of capacity constraints on islanders and appreciated the suggestion of some level of prioritisation. 
It said there were differing views on resolving the problem, but it had to be mindful of wider implications for island businesses by restricting availability of tickets for freight and tourists.
A spokesman said: "It is clear that we need a ferry service that meets the needs of island communities. CalMac Ferries Limited and Transport Scotland are looking at potential short-term measures that could be introduced to help alleviate the current capacity challenges."