Brexit divorce bill: How much does the UK owe the EU?
By Reality Check team
BBC News
The UK agreed to make a series of payments to the EU, as part of the deal when it left in January 2020, often called the divorce bill.
A big part of the initial bill was the UK's remaining EU budget contributions, covering the time up until the end of 2020, when things largely stayed the same.
How much does the UK owe?
Originally, the settlement was estimated to be about £39bn, but a lot of that was paid as the UK's regular contributions to the EU budget.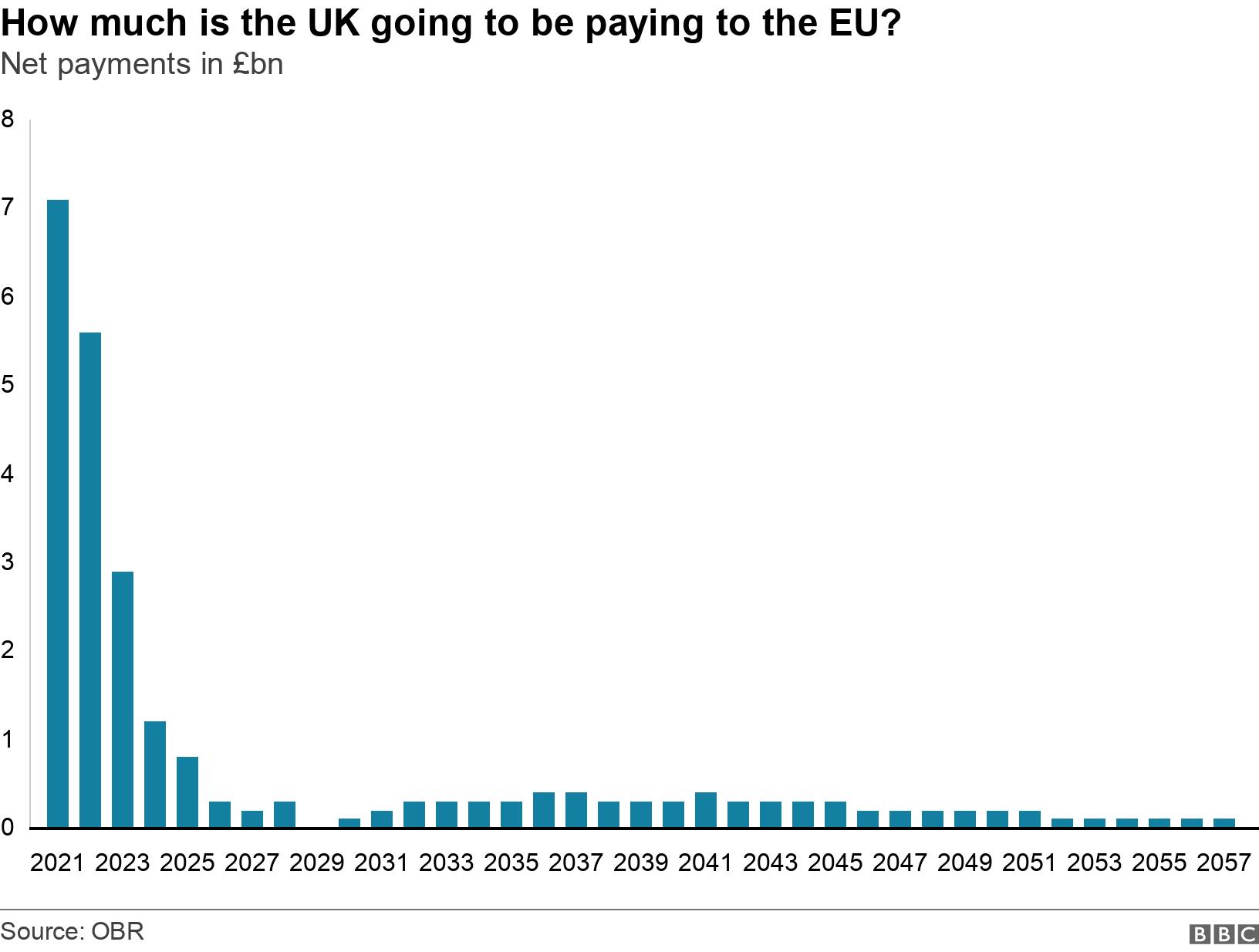 The government insisted the figure was between £35bn and £39bn.
In the early years, a lot of the payments will be paying for a share of spending that the EU committed to while the UK was a member, but has not yet funded.
Most of the money paid in later years will be contributions towards funding the pensions of EU staff.
But there will also be money paid back to the UK from things like its money in the European Investment Bank (just over £3bn) and the European Central Bank (about £50m).
The UK will also receive a share of any money paid to the EU in fines that were imposed before the end of 2020, which is estimated to be worth about £1.2bn.
The UK will also continue to make contributions to take part in three EU programmes for 2021-27:
Horizon Europe research scheme
Euratom nuclear research programme
Copernicus, the earth monitoring project
As part of its participation in Euratom, the UK will also continue to be involved with the ITER project to use magnetic fusion to develop a new type of power plant.
It will also be able to access the services of the EU Space Surveillance and Tracking programme, although it will not participate in it.
We do not yet know exactly how much the UK will end up paying to be involved with these programmes - it will be calculated based on the size of the UK's economy, compared with the size of the whole of the EU economy.