Pre-tax profit rises for Belfast software firm Kainos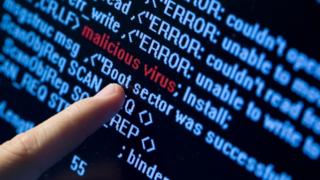 Kainos, the Belfast based software firm has reported a 7% rise in pre-tax profit to £15.3m for the year to the end of March.
Turnover rose 16% to £96.7m and it is one of Northern Ireland's few publicly-listed companies.
The company employs 1,150 people and opened offices in Frankfurt, Copenhagen and Amsterdam in the last year.
More than half of its revenue (54%) comes from government customers, with new customers in Scotland and Wales.
But its annual report says the absence of political institutions in Northern Ireland has deferred most procurement activity.
It also says Brexit uncertainty has not had a negative impact on operations.
CEO Brendan Mooney said: "The market in Northern Ireland for us has always been a very important, but very small market, it accounts for about 3% of our total revenue.
"While we'd love to be doing more for communities in Northern Ireland, the reality is our business is largely in Great Britain, across Europe and in the US, so there has been a slowdown in decision making here locally," he added.