Are you attending a party conference?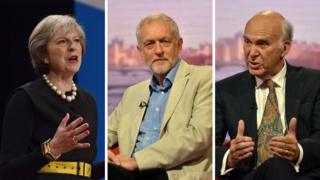 The 2017 political party conference season gets underway in September.
If you're a member heading to your party's conference - whether you're a conference veteran or a first-time attendee - the BBC wants to hear from you.
The BBC is producing a series of videos featuring conference attendees, the issues they care about, and their reaction to conference.
If you would be interested in taking part, get in touch.
Previous video projects from the BBC featuring your contributions include:
---
The Liberal Democrats conference takes place in Bournemouth from 16 to 19 September
The Labour Party conference takes place from 24 to 27 September in Brighton
UKIP's conference takes place in Torquay between 29 and 30 September
The Conservative Party conference is in Manchester from 1 to 4 October
The Green Party conference is in Harrogate from 7 to 10 October
The SNP conference is in Glasgow from 8 to 10 October
---
If you are attending a political party conference and are interested in taking part please email haveyoursay@bbc.co.uk.
Please include details of your name, age, location, the political party of which you're a member and how many times you have previously attended that party's conference.
Please also include a contact number. You can also contact us in the following ways: