Islam and politics: Ask your question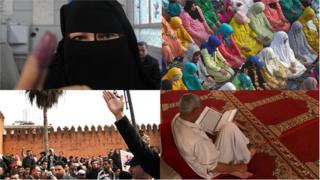 BBC Global Questions is travelling to Tunisia to hold a discussion on the role of religion in politics. Do you have a question for our panel?
Global Questions brings together a high-profile panel of political, civil society and religious figures who will face an audience from across the region asking them important questions about the compatibility - or otherwise - of Islam and politics in Tunisia and beyond.
Islam's Place in Politics: Is There One?
Zeinab Badawi will chair the discussion in Tunis in December.
People living and working in Tunisia and the region as well as audiences on social media will get their chance to question key decision-makers.
Send us your question, before 1 December in 50 words or less. You can email us at globalquestions@bbc.co.uk or send us a message via WhatsApp +44 7497 371629.
If you are in Tunisia and would you like to attend the programme let us know.