Munich shootings: GAA chair talks of fear and shock in the city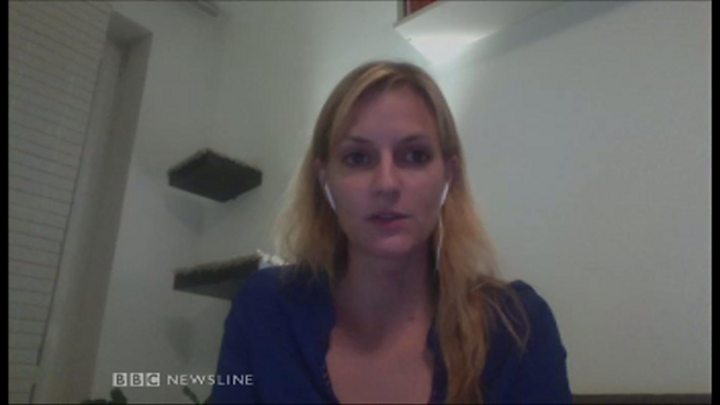 The chair of Munich GAA club has spoken of fear and shock in the city following a terrorist attack at a shopping centre.
Nine people have died in the attack at the Olympia shopping complex.
The Munich Colmcilles chair Nicole Werner said the club's members had been in contact online to reassure each other that they were safe.
"The whole incident happened shortly before six o'clock.
"The news spread very fast and obviously everyone has been afraid, because nothing like this has ever happened in Munich in my experience.
"It's a very safe town - people don't even have guns here, so shootings like this aren't something that happen.
"But we've all been in touch with each other through Whatsapp and Facebook, just making sure everyone we know and all our members are safe and so far everyone has got back to us."
Ms Werner said some of her acquaintances in the Irish community were - although safe - still stranded in the city centre.
"Obviously, everyone in town who's not at home is scared and since six o'clock we've been hearing sirens and helicopters," she said.
"But it seems like they're pulling forces from all over Bavaria to try to catch these guys.
"There are a lot of rumours circulating and we'll just have to wait and see what the motivation was."