Musical memories: Join our treasure hunt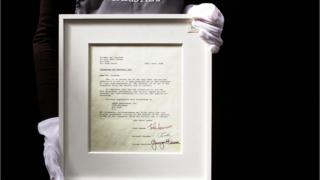 Music fans from around the world will be watching in anticipation as an extremely rare and valuable Beatles record is auctioned in Warrington on Tuesday 22nd March. What is the highlight of your musical past?
It's expected that the first Beatles disc to be cut before the band broke into the national charts in late 1962 could raise upwards of £10,000.
Already called the "Holy Grail" of music memorabilia, the disc is the latest in a line of musical artefacts that have appeared at auction in recent years.
Enthusiasts are rediscovering lost treasures from their youth and realising that, in some cases, these memories are worth something.
Thank you for your stories.