Unusual Christmas: Share your memorable festive stories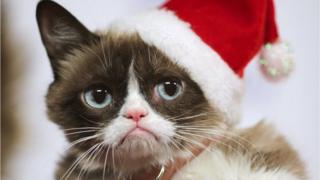 It is said that Christmas comes but once a year and brings with it plenty of cheer. However that is not always the case for many people.
Thousands of temporary vacancies are created in the run up to 25th December, especially in retail and hospitality. Have you had an unusual job? What were your best and worst experiences?
Once the big day has arrived, presents are exchanged and lots of food and drink consumed. Did you always get great gifts? What was the most unusual present you received?
Are your Christmases a festive fiasco or a traditional triumph? Thank you for sharing all your Christmas tales with us. Here is a selection of your pictures:
Ho! Ho! Oh... Your quirky Christmas
Christmas trees with a difference
Christmas: Cats, dogs and other pets
Festive workplaces: Your pictures