Have you got a story for Victoria Derbyshire?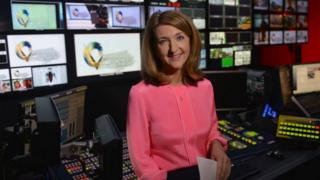 The BBC's Victoria Derbyshire programme wants to hear from you. Have you got a story you think she should know about?
Would you be willing to go on TV to talk about it? It could be an injustice you're facing, an issue close to your heart or an experience you feel like you just have to share.
Get involved
Email us victoria@bbc.co.uk with your name, phone number and the story you'd like us to cover or fill in the form below.
Victoria Derbyshire is on TV weekdays 09:15-11:00 on BBC Two and the BBC News Channel - freeview: 130, Virgin: 601, Sky: 503.
You can watch all our programmes and our best bit clips online: bbc.co.uk/victoria
Like us on Facebook and join in the conversation.
Follow us on Twitter @VictoriaLIVE and tweet us using #VictoriaLIVE
Check out our videos on the BBC News YouTube page