Will you be working over the festive season?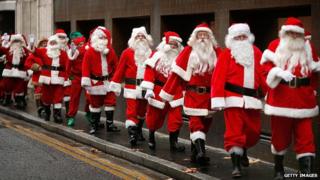 Does your job involve being working or being on call over the Christmas and New Year season?
The period of 20 December to 5 January relies on an important group of people willing to skip Christmas and New Year at home to make the celebrations go with a swing.
From retail to hospitality to entertainers, these workers aim to make sure that revellers are able to enjoy this special time of the year.
And when things don't go so well, there are emergency workers on hand who tackle everything from health to technical problems.