A1 National Car and Van Rental is investigated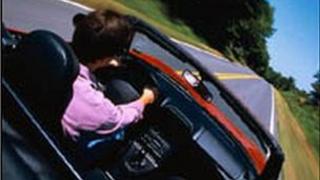 A major UK rental company - A1 National Car and Van Rental Ltd - is being investigated following claims that it failed to return customers' deposits.
Trading standards officers told BBC Radio 4's You & Yours programme that they are seeking a court order against the Leicestershire-based business.
This would force the company's owner to treat customers fairly or face a potential fine or imprisonment.
A1 says it has made all necessary refunds and is unaware of other issues.
'Angry'
The company, which has been trading online as A1 National Van Hire, offers cars, vans and minibus rentals all over the UK.
Motorists have been attracted by prices and the promise to pick up and drop off vehicles for free.
Yet some customers say that they have ended up effectively being charged far more than they ever imagined.
Mark Worrall, from Birmingham, hired a van in August to help him move house. He said he paid a deposit of £250, which he was supposed to get back once the vehicle was returned undamaged.
"The company has not returned the deposit, even though they said on the telephone I was due the full deposit back," he said.
"I feel rather angry a company like this can treat people in the way that they have done, and I'm sure I'm not the only one."
'Excessive'
More than 300 complaints about the company have been received by trading standards officers.
They are concerned not just about delayed or disappearing deposits, but what they call "excessive penalties" for vans brought back late. They have also expressed worries about terms and conditions which allow the company to cancel a booking, yet impose charges on consumers who try to do the same.
Officers say some customers have suddenly had money taken from their bank accounts weeks or months after hiring a vehicle.
Keith Regan, from Leicestershire Trading Standards, told You & Yours that they had secured a promise from A1's sole director, Hammond Kumar, that things would improve.
"Mr Kumar signed an undertaking and agreed to amend some of these specific unfair trading practices, making sure he returns deposits on time and that the website would be amended. That did not happen so we are now actively seeking a court order," he said.
If successful, the court order would personally bind Mr Kumar and the limited company to comply with its terms or face a possible fine and/or imprisonment.
A1 National Van Hire ignored a request for an interview but, in an email to You & Yours, a spokesman claimed the business lost more than £500,000 due to customers damaging vehicles and that an insurance fraud cost it another £600,000 last year.
Some customers who paid deposits by credit or debit card have managed to get refunds from their banks.
"At the end of the day it is simple," said Mr Regan. "You return people's money when you said you would and you start to trade fairly."
You can hear a report on this on You & Yours on BBC Radio 4 via the BBC iPlayer.