Ofgem warning for energy firms over complaints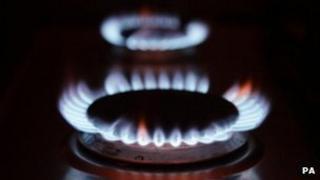 The regulator Ofgem has warned energy firms not to shield information about complaints from the public.
Speaking to Radio 4's You and Yours, Ofgem spokesman Philip Cullum accused energy firms of failing to exercise common sense over complaints rules.
He will write to firms insisting that information about complaints should be no more than two clicks from the homepage of a company's website.
They should also be among the top results on the sites' search engines.
"This is an area which we think is really important and we are acting to make sure that things improve," he said.
"We agree that the results are not sufficiently prominent and I am going to be writing to the companies next week to set out precisely what we think that means.
"We've relied on their common sense and good judgement in the past and unfortunately, they have not taken advantage of that opportunity."
He added that he would set out rules which meant complaints figures must be clearly shown, not buried in much longer text.
"One of the other things that I'm going to require the companies to do is to keep previous years' complaints figures visible," he said.
"We ask them to publish the most recent year's figures and what many of them do is then replace the old figure with the new figure.
"We think it is right that consumers see not just this year's figure, but what has happened in the past, too, so they can see how things have changed - have they got better or have they got worse?
"We are the regulator and we do have powers over them and that's why we're going to use them."
A spokesman for Energy UK, which represents the large energy firms, said: "Companies recognise this is an important issue, and have already committed to releasing more complaints data.
"They will ensure that it is readily available to customers on their websites. Some data is published already and there are plans underway to put out more information in a more accessible form. We think this is a useful step forward in providing more transparency for consumers."