New York police crack ID theft ring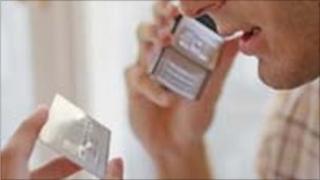 Police in New York say they have broken up an international identity theft ring that used fake credit cards to buy high-value computer products.
More than 86 people have been detained and a further 25 are sought for their part in the scam which involved five crime organisations in New York.
Prosecutors said $13m (£8.3m) had been lost over a 16-month period.
Members of the gang used the fake cards to buy mainly Apple products across the US and live a life of luxury.
"These weren't hold-ups at gunpoint, but the impact on victims was the same," Police Commissioner Raymond Kelly said. "They were robbed."
The two-year investigation, dubbed Operation Swiper, revealed that the US-based crime gangs were linked to other gangs in Africa, Europe, the Middle East and eastern Asia.
"This is by far the largest and certainly amongst the most sophisticated identity theft credit card fraud cases any of us have ever seen," Queens District Attorney Richard Brown said.
'Mind boggling'
Bank cashiers, restaurant workers and other service employees working for the gangs stole card details from customers using a machine to "skim" personal data from credit cards.
The data were then passed to criminal technicians who would make forged American Express, Visa and other branded credit cards. These would then be used by teams of "shoppers" who would buy high-end computer products across the US to resell to crime syndicates in China, Europe and the Middle East.
Police said they had seized tens of thousands of dollars in cash, $650,000-worth of stolen computer equipment, a number of handguns and a truck full of electronics, computers, designer shoes, watches and ID theft equipment.
Police Commissioner Kelly said the thieves had "an amazing knowledge of how to use technology.
"The schemes and the imagination that is developing these days are really mind-boggling," he said.