Cheney wanted Bush to bomb Syria, reveals autobiography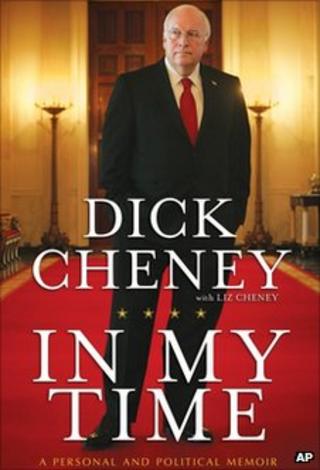 Former US Vice-President Dick Cheney reveals in his autobiography he urged President George W Bush in 2007 to bomb a suspected nuclear site in Syria.
According to the New York Times, Mr Cheney says in his forthcoming book that he was "a lone voice" for military action against Syria.
Mr Cheney also reportedly criticises Condoleezza Rice and Colin Powell, who each served as secretary of state.
In My Time: A Personal and Political Memoir will be published next week.
Mr Cheney writes in the autobiography that he made his case on Syria in June 2007, according to the New York Times.
"But I was a lone voice," Mr Cheney wrote. "After I finished, the president asked, 'Does anyone here agree with the vice-president?' Not a single hand went up around the room."
He says other Bush advisers were reluctant to back his plan because of "the bad intelligence we had received about Iraq's stockpiles of weapons of mass destruction".
The Israelis bombed the remote desert site in Syria later in 2007.
The New York Times says that in his book Mr Cheney accuses Condoleezza Rice of being naive in efforts to forge a nuclear agreement with North Korea.
And he believed Colin Powell tried to undermine President Bush by criticising administration policy to people outside the government.