Sony cuts Playstation price by 17% to revive weak sales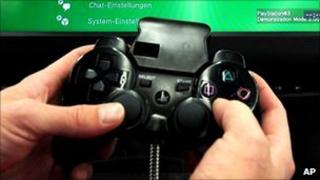 Japanese electronics firm Sony has cut the price of its Playstation 3 game console in an effort to revive sales.
Sony said the price would drop by about 17% globally and would take effect over the next two days.
Electronics firms have seen demand come under pressure in recent months as many consumers have reined in spending amid worsening economic conditions.
Sony's move comes less than a month after rival Nintendo cut the price of its latest hand-held game player.
US software company Microsoft, which also makes games consoles, has not announced any changes to the pricing of its Xbox 360.
"Historically, we've seen sales increases from our price drops and we expect to see the same here," said Jack Tretton, chief executive of Sony's US Playstation unit.
Sony has also been facing extra problems as it recovers from the 11 March earthquake and tsunami that hit Japan, and a hacking attack that compromised the personal details of millions of customers.
Sony's 160-gigabyte (GB) Playstation will now cost $249 (£152), down from $299. In Europe and Japan, the console will cost 249 euros ($358; £218) and 24,980 yen ($326; £198) respectively.
The larger-storage 320GB Playstation version will now cost $299, compared to $349 originally.
Sony is also launching a new version of its handheld Playstation Vita in the US early next year.