WTO rules Philippines tax on alcohol imports is illegal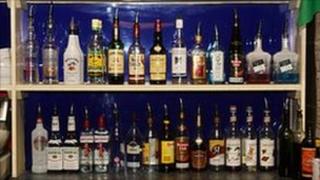 The World Trade Organisation has ruled that a tax levied in the Philippines on imports of alcohol breaks global rules on free trade.
It said the tax, which supports domestic producers who use local cane and palm sugar, gives them an unfair advantage.
The US has previously urged the Philippines to open its market to foreign alcoholic drinks.
The Filipino government argued that the tax was apt.
US Trade Representative, Ron Kirk, said the decision shows "the commitment of the US to combat trade barriers".
The ruling could lead to more sales of imported alcoholic drinks in the country.
The US and the European Union argued that because the Filipino products were marketed as whiskey, gin, vodka, and tequila just like the foreign products, they should be taxed at the same rate.
However, the government in Manila claimed that because the beverages are actually made from different ingredients the excise tax was correctly applied.
European companies have complained that the tax meant foreign products managed to grab just 2.5% of the domestic market, giving control of the sector to three Filipino companies.