What do you keep secure in your safety deposit box?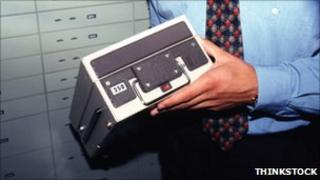 Three people have pleaded guilty to charges in connection with raids in 2008 on three safety deposit box centres in London.
The police claimed criminals were using the centres to store their ill-gotten gains.
But many of those with boxes were entirely innocent families storing documents or family heirlooms.